The best place for your mother and child's NICU needs.
Ready to bring your baby home?
Get the Best Care by Experts at RJN Apollo Spectra Hospitals.
Free surgery for Ayushman card holders
आयुष्मान कार्ड धारकों के लिए मुफ्त इलाज
Why opt for Mother & Child NICU at RJN Apollo Spectra Hospitals?
Yes! we understand your pain
We know you are suffering from a lot of pain and we also know you want to be treated as soon as possible. Don't worry we are dealing with lots of cases related to Mother Child NICU these days.
Guess What?
The painless procedure for Mother Child NICU. You know why? Because we have a team of best doctors.
A hospital's NICU is used when babies are born prematurely, and have health problems, or have a difficult birth. NICU stands for "neonatal intensive care unit." Experts here provide round-the-clock care to sick and premature babies. The unit also consists of health care providers who not only have special training and expertise but also make sure that your child is secure, safe and treated well in the best possible way.
Who is an NICU Mother?
The birth of a baby is wonderful yet a very complex process. Many physical and emotional changes occur for both mother and baby. There are mothers who live in antenatal care for three months before delivery; there are mothers who give birth to babies well under 25 weeks and work full-time to visit their sick babies in the NICU; and there are also some mothers who experience it all.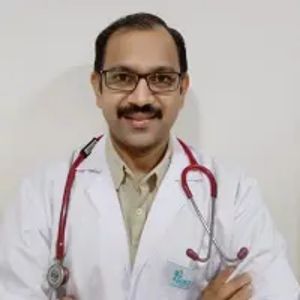 Specialty – Paediatrics and Neonatology (MBBS, MD, DM)
Experience : 13 Years
What is the need for NICU care?
What babies need special care? In the NICU, most babies are preterm or have health conditions that require special care.
The technologies we use : The NICU often uses the following equipment :
Monitor for the heart or cardiorespiratory system.
Monitor for measuring blood pressure.
The temperature.
Oximeter for measuring pulse rate.
An x-ray.
Scans with CT machines.
Ventilator or respirator.
Oxygenation of extracorporeal membranes (ECMO).
Advantages of the NICU Experience :
Maternal Services Are Easily Accessible to New Mothers
Parents Can Take Time to Recover and Care For Themselves
Older Siblings Can Adjust to the New Baby
The Baby Will Most Likely Have a Set Eating and Sleeping Schedule
Being placed in an incubator.
Monitoring of your baby's vital signs.
Having a feeding tube.
Receiving a blood transfusion.
1. Ayushman Bharat Yojana
2. Central Government Health Scheme
3. Police Health Protection Scheme

What our patients are saying about us
If you have gallbladder stones and need surgery, Ratan Jyoti Hospital is the place to go. They have a highly skilled and professional team of doctors and staff. I had received excellent care here. Throughout the procedure, the surgeon kept me calm and assured me that I was in good hands. Ratan Jyoti Hospital is highly recommended by me.
मुझे पहले सर्जरी के नाम से ही बहुत डर लगता था। लेकिन पित्त की पथरी का सर्जरी ही एक मात्र इलाज है और इसे समय पर ना करवाने के भी अपने खतरे है। ये बात जब डॉक्टर ने मुझे समझाई तो मुझे सर्जरी कराना ही ठीक लगा। आज 1 महीना हो चुका है मेरी सर्जरी को और मैं पहले से ज्यादा स्वस्थ महसूस कर रहा हूं। मैंने अपने रिश्तेदारों को भी रत्न ज्योति हॉस्पिटल मे ईलाज कराने की सलाह दी।
My mother was in excruciating pain as a result of a gallbladder stone, and I was concerned. However, the skilled doctor at Ratan Jyoti Hospital handled her case expertly. She is now completely recovered, and I am grateful to the entire Ratan Jyoti Hospital staff and doctors.
Stop Suffering & book an appointment now!
We know how to handle your pain and help you get recovered from problems like Gallbladder stones.
सभी प्रकार के TPA एवं बीमा (Insurance)
के साथ संभदता