Why Choose Ratan Jyoti Apollo Spectra Hospitals
RJN Group was started by Dr. Purendra Bhasin and Dr. Priyamvada Bhasin with a small setup of Ratan Jyoti Netralaya on 21st April 1996.
They started this after obtaining training from Aravind Eye Hospital Madurai.
They strive with their mission to replicate the model of Aravind Eye Hospital in this region and successfully now they are pioneers in providing comprehensive healthcare services to the community.
Apollo Spectra Hospitals, the Specialist in Minimally Invasive Surgeries has joined hands with Ratan Jyoti Netralaya, a renowned Eye hospital to set up unarguably the most advanced specialty hospital in Gwalior. Through the partnership with RJN, what Apollo Spectra brings to Gwalior is a legacy of over 30 years of experience in healthcare, including much pioneering clinical work.
Our Hospital specializes in a wide variety of diseases, irrespective of age of the patient of severity of illness. Our seasoned team of highly trained physicians , surgeons and senior nurses will be glad to bring you back to your normal health.
                                                               – Dr. Purendra Bhasin
Gallstone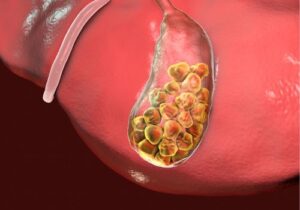 Gallstones are hard stone-like substances that form in your gallbladder as a result of digestive fluid. Gallstones range in size from a few small grains to a large tennis ball. Your gallbladder aids digestion by secreting bile. When this bile became clogged in the gallbladder for various reasons, it formed hard substances known as gallstones.
This could cause serve abdominal pain and necessitate surgery to cure. It is critical to receive treatment on time; otherwise, it could lead to many complications such as:
Gallbladder inflammation
Infections of the liver, bile ducts, and gallbladder
Pancreatic inflammation
Skin diseases can sometimes be caused by liver infection
Cancer of the gallbladder
Kidney stone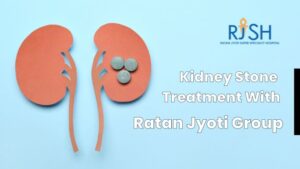 Kidney stones are hard deposits of minerals and salts that form inside your kidney. This could be caused by an unbalanced diet, obesity, certain medical conditions, or medications.
The kidney serves as a filter for your blood. It removes waste from the blood and produces urine. This waste frequently contains a high concentration of minerals and salt. In some cases, these salts and minerals bind together and cannot exit the body, forming kidney stones inside the kidney.
This could result in back pain or difficulty urinating. To diagnose a kidney stone, you must seek medical attention. The good news is that kidney stones do not always necessitate surgery. Medication can also help to cure it in many cases.
Some common symptoms of kidney stone:
Severe pain in the back, belly, or groin.
Frequent or painful urination.
Blood in the urine.
Nausea and vomiting.
Urine infection.
Hernia
Hernias are often occurs when tissues find a weak spot in the abdominal muscles and protrude through it. When you cough, bend, or lift heavy objects, this bulge causes pain.
However, not all types of hernias are painful. But medical treatment is required to cure all types of hernias. If not treated promptly, it can lead to complications and also be fatal.
If the hernia bulge turns red, purple, or dark, you should see your doctor right away. Furthermore, if it causes you a lot of complications or pain don't ignore it and see your doctor as soon as possible. The following are some of the most common hernia symptoms:
Swelling or bulge in the groin or scrotum.
Increased pain at the site of the bulge.
Pain while lifting.
Increase in the bulge size over time.
A dull aching sensation.
A sense of feeling full or signs of bowel obstruction.
Joint replacement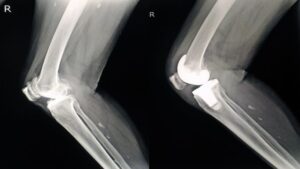 Joint replacement is a surgical procedure that involves replacing a damaged joint with metal, plastic, or ceramic devices known as prosthesis. Most arthritis patients require joint replacement because the disease weakens the natural joint.
Aside from arthritis patients, anyone can undergo joint replacement surgery to replace the damaged muscles. Before deciding on surgery, consult your doctor and learn everything you can about the risks involved in it.
Joint replacement surgery can be performed on a variety of joints, including:
Total Hip Replacement
Total Knee Replacement
Unicompartmental Knee Replacement
Shoulder Joint Replacement
Reverse Total Shoulder Replacement
Total Elbow Replacement
Wrist Joint Replacement
Arthritis of the Foot and Ankle
Oncology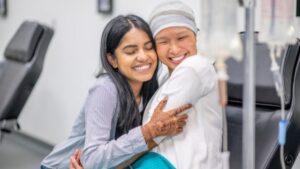 Ratan Jyoti has a separate oncology centre where cancer patients can be treated and receive the best medical care. Oncologists diagnose cancer in its early and advanced stages, which affects organs, muscles, bones, and connective tissues.
They manage specialized cancer drugs and save people's lives from this deadly disease. Early-stage cancer patients can be treated with radiation therapy or surgery.
Cancer is the second leading cause of death worldwide, and oncologists strive to reduce this death toll by conducting extensive research in the field to find more accurate diagnoses to treat cancer.
The treatment of the cancer includes:
Medical oncology
Radiation oncology
Surgical oncology
Piles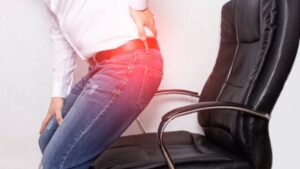 Piles, also known as hemorrhoids, are swollen veins in your anus and lower rectum that resemble varicose veins. It mostly formed inside the rectum or beneath the skin around the anus.
It can happen for a variety of reasons, but in most cases, determining the exact cause of piles is difficult. Fortunately, this is a treatable disease, and patients can find relief through medication and lifestyle changes.
If you do not get relief from the medication and are in excruciating pain or discomfort, your doctor may recommend a surgical procedure. The following are some of the most common symptoms of piles:
Itching or irritation in your anal region
Pain or discomfort
Swelling around your anus
Bleeding at the time defection
A hard lump near your anus
Why Choose RJN Apollo Spectra Hospitals
One of the best multi speciality hospital in Gwalior
Multiple Hospital services at Gwalior are outfitted with cutting-edge technology, state-of-the-art equipment, and excellent diagnostic support services. Nearly 98% of the services provided by the general wing are free or heavily discounted. Every year, the hospital serves about 2 lakh destitute patients who require comprehensive medical care.
If you need urgent care, simply call our 24 hour emergency hotline.
Your case manager will ensure
that you receive the best possible care.
Excellent
Nice experience in this place, Externally happy by the support by TPA cordinator Mr. himanshu Shrivastava.
Excellent support
Facelity is very good
I am very greatfull to visit in appolo hospital
Akhalesh Bhaiya
2022-11-21
Good hospital in gwalior
V.good
Bahut hi achhahospital h mene apana apendex ka operation Dr gokaran majhi sir se 11/11/22 ko Karaya bahut hi acchhe doctor h
Very good
RJN Apollo Spectra Hospitals
 18, Sai Baba Mandir Rd, near Sai Baba Mandir, Vikas Nagar, Dwarkapuri, Lashkar, Gwalior, Madhya Pradesh 474002